Nissan Altima Social Campaign
The company has launched a new social campaign dubbed 'Nissan Innovation Garage, http://nissaninnovationgarage.com inviting everyone to share their innovative ideas with others. Users are invited to visit http://nissaninnovationgarage.com, register and submit their great idea for the chance to win a $50,000 grant and a an all-new Nissan Altima. After the registration, users can click on Facebook Connect and watch a film about themselves. The web site features the Garage Gallery with all ideas submitted. A panel of judges select the best ideas and help them unleash on Kickstarter, a social platform for raising funds. The winning idea that collects the most viewer votes also takes home "the most innovative Nissan Altima ever".
The Nissan Innovation Garage is a microsite using Facebook connect, built in HTML5 for desktop, tablet and mobile.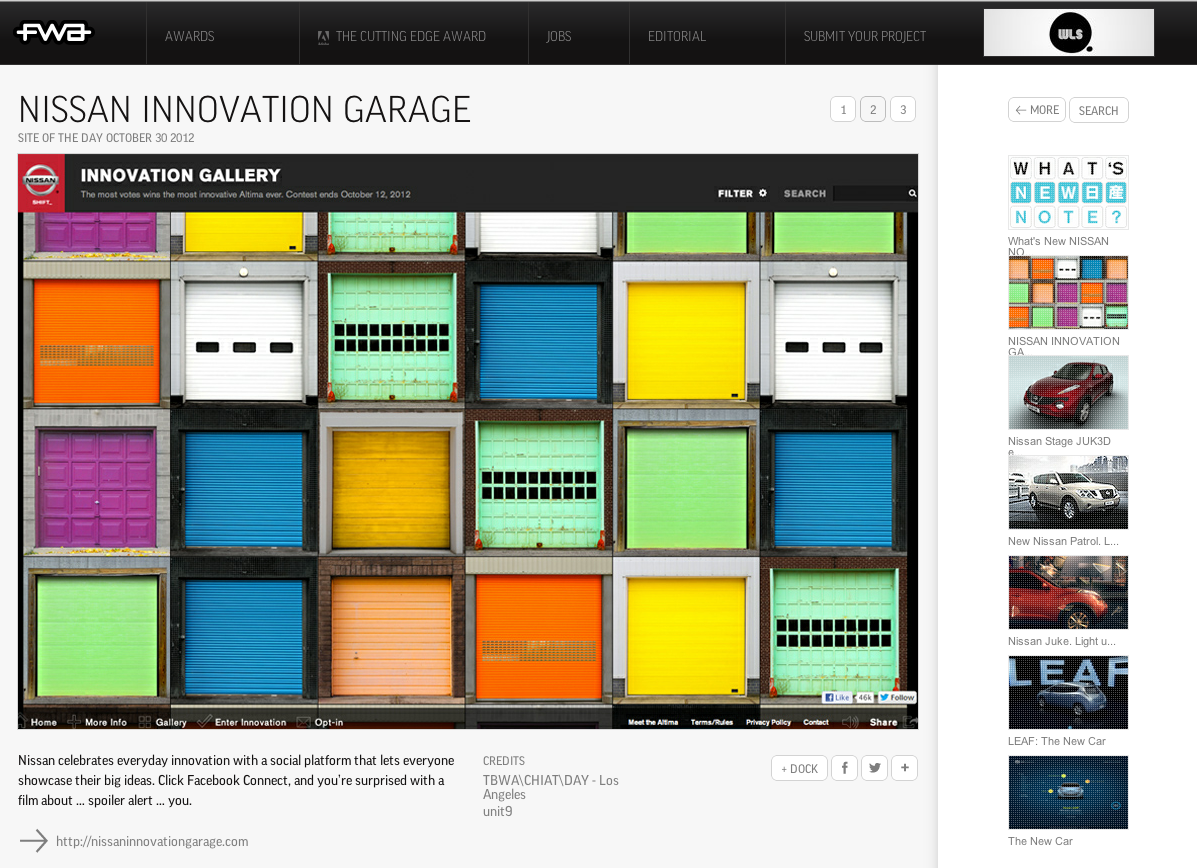 The experience allows users to submit their innovation idea for a chance to win
a 2012 Altima and start up funds for developing their innovation.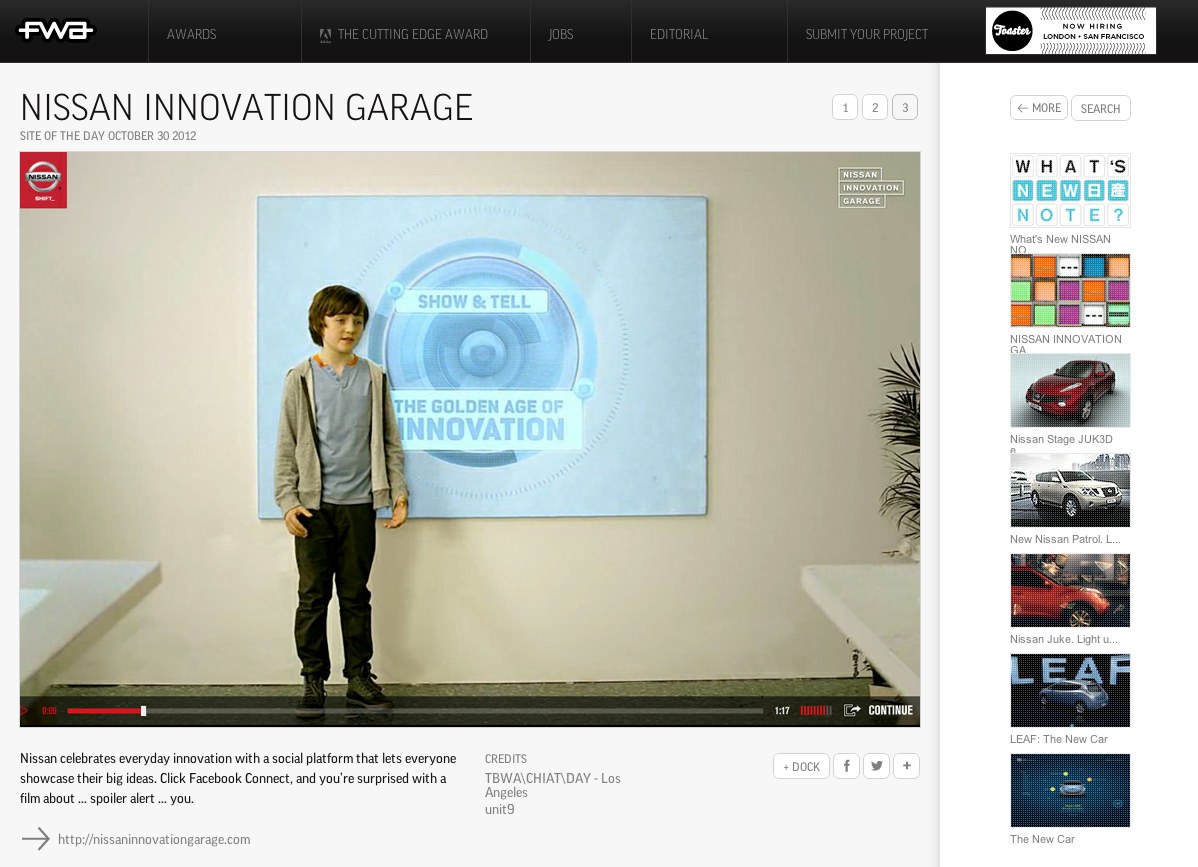 Phase 1 of this innovation process generates a dynamic video predicting a future date when the user's innovation has successfully garnered them fame. Pulling their information and photos from Facebook, the site visualises various situations, such as billboards across the world and on television, a parade in the innovator's honour and all the glory you'd wish for your new innovation.
Your invention is hosted in the Innovation Garage and can be reviewed by others. The personalised video is made easy to share with friends on social networks.
                http://nissaninnovationgarage.com
TheFWA.com site of the day.